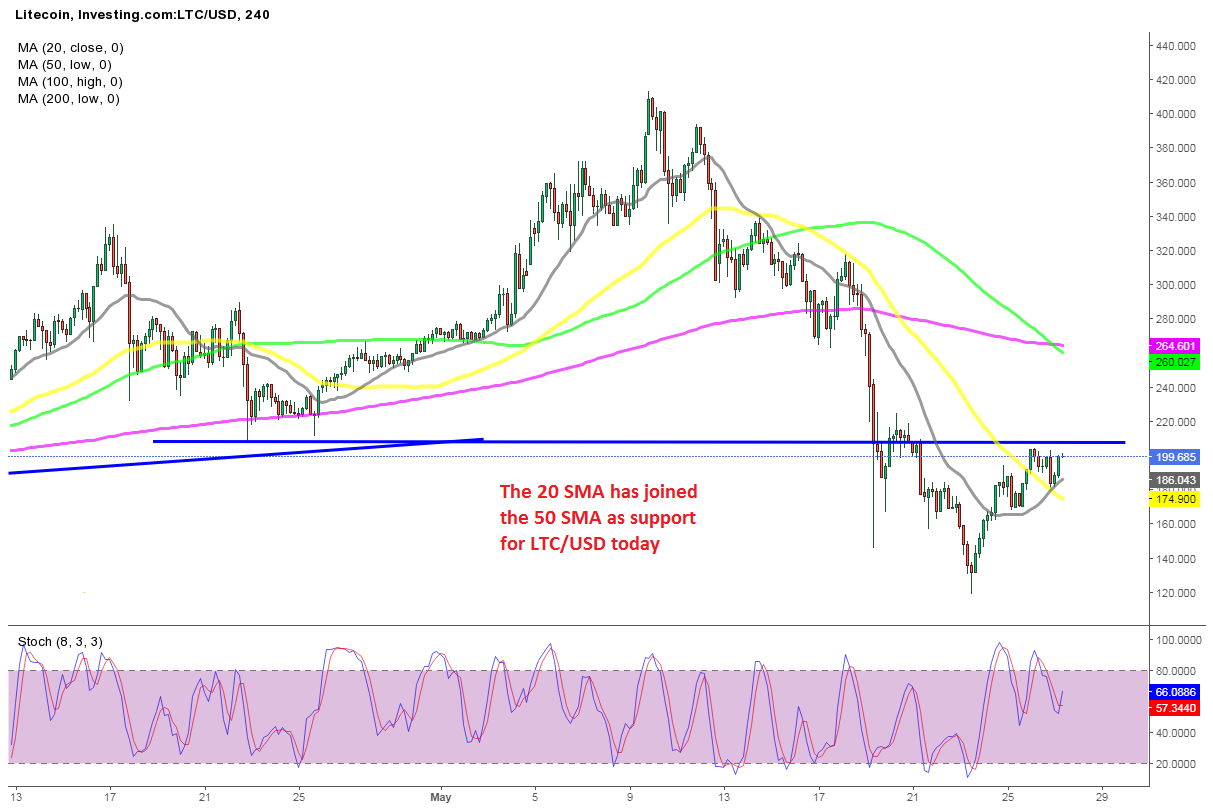 Last week was the worst for the cryptocurrency market ever. It went through the biggest crash ever, overshadowing the retreat in early 2018. Elon Musk and Tesla pulling out of BITCOIN gave the crypto market the first kick down, then the China crackdown on crypto mining sent another shockwave across the market, crashing it lower.
Bitcoin fell to $30,000, losing more than half its value, while other cryptos like Litecoin and Dash lost more than that in terms of their respective value. LITECOIN fell from $420 to $120, which means losing nearly 3/4th of its value.
LTC/USD
The crash in Dash coin was similar, as it fell from $460s to $130s. Although, it seems like the crash has stopped in cryptocurrencies now, with sellers unable to push to new lows in the last two days. Instead, lows have been getting higher, which is a sign of a bullish reversal.
Buyers are pushing the lows higher slowly in DASH/USD
Besides that, the moving averages which were providing resistance on the way down have now turned into support. The 50 SMA (yellow) which was broken yesterday turned into support today, while the 20 SMA (gray) caught up as well and is now adding to that support on the H4 chart. They're slow to push higher since traders are still uncertain, but at least they're not declining.