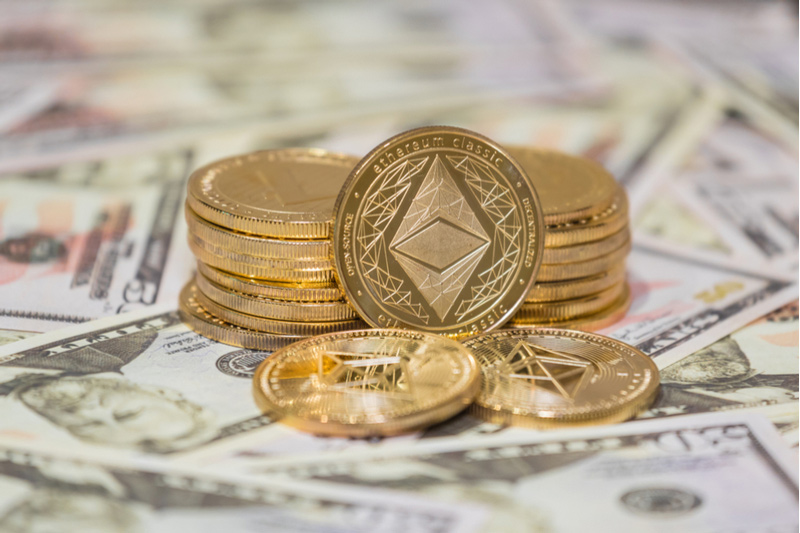 Crypto Flipsider News – May 3rd – Charlie Munger, Ethereum, Tether, Dogecoin, Elon Musk, Influencers, Ripple
Greetings to all the cryptorists and blockchain-heads,
Today is the 3rd of May, Monday. My congratulations on the beginning of the last spring month, and let's start our usual weekend review of the hottest crypto news.
archived a new high
Tether can become a ticking bomb
Dogecoin is under the dome of internet community protection
Charlie Munger commented on using strong language
announced to go public after the current lawsuit
Ethereum's New Record
The coin that is constantly in the public eye is Ethereum. It reached a new all-time-high price — above $3000. The coin has risen by more than 1300% in the past year and boasts a market cap of more than $300 billion.
3-3-3: it seems like Vitalik Buterin, the co-founder, was doing some voodoo rituals.
Flipsider:
On the flipside, even in spite of European Investment Bank (EIB) selling $121 million worth of digital bonds on Ethereum, we still have its slow improvements and high gas fees. Some things never change.
Tether's Ticking Bomb
Speaking of Vitalik, do you remember his words about Tether? That Tether is a Ticking Time Bomb Demon.
This week, Tether reached $50 billion. It did it in just two years. For comparison, Coca-Cola (NYSE:) worked to achieve this number for 99 years. Samsung (KS:): 68 years. Apple (NASDAQ:): 29 years. Microsoft (NASDAQ:): 20 years. Netflix (NASDAQ:): 19 years. Tesla (NASDAQ:): 16 years
Flipsider:
And now imagine if it's really not backed up! If Tether is a ticking bomb, the coin can drop all crypto market cap below 1 trillion immediately. What a flipside!
In a recent report, tether mentioned that it had been checked, and guarantees that it has been backed by… dollar or crypto?
Doge's Protection Shield
One more crypto that shined and dazzled this weekend was Dogecoin. You ask, "again"? Yes, again.
It seems like everybody helps DOGE. For example, on Saturday, Twitter, Instagram and YouTube influencers actively raised Dogecoin to fight its way to the top. It gained 12%.
Some days before, it rose 10% more, after Elon Musk had confirmed that a comedy sketch of the following Saturday Night Live show would feature Dogecoin.
Now, it's going to hit the top 5 cryptos once again.
Flipsider:
It seems like Dogecoin gained the love of all mankind: everybody is perplexed with raising this thing up. If you know what I mean. If not, check one of our newest articles.
Charlie Munger's Strong Language and Other Critique
On the other hand, another coin is getting more critique. Charlie Munger, a 97-year-old billionaire investor, also known as one of angry Bitcoin (BTC) critics, said, "Bitcoin is a 'disgusting' product that comes 'out of thin air'."
Also, he added, "Of course, I hate the Bitcoin success, and I don't welcome a currency that's so useful to kidnappers."
More verbal attacks came from comedian Bill Maher. He said, "Bitcoin uses more electricity per transaction than any other method known to mankind. Just one uses more energy than a million visa transactions and has the same carbon footprint as 85,000 hours of watching Youtube. Bitcoin uses more energy than Netflix, Apple, Facebook (NASDAQ:), Microsoft, and Google (NASDAQ:) combined."
Flipsider:
Of course, we have bulls and bears. Sometimes the stage is given one from the other. Plus, Bitcoin, as the main crypto, has the largest quantity of both.
In any case, I'm happy that somebody else criticizes them, not only me
Ripple's Promise to Go Public
And the last crypto of today is XRP. The current CEO and Chris Larsen agreed that "after the current lawsuit, Ripple will go public."
Flipsider:
Nothing more to add. We wish them the best of luck
Those were the hottest crypto news from the past weekend. As usual, we wish you always to keep a healthy sense of criticism. But still, stay curious! See you tomorrow.
EMAIL NEWSLETTER
Join to get the flipside of crypto
Upgrade your inbox and get our DailyCoin editors' picks 1x a week delivered straight to your inbox.
[contact-form-7]
You can always unsubscribe with just 1 click.