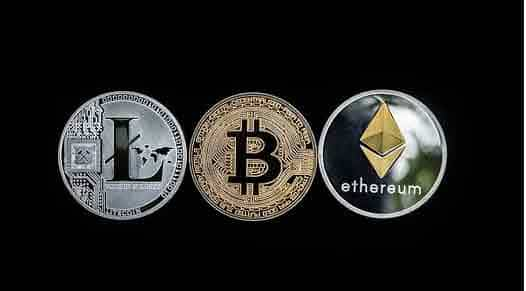 Cryptocurrencies, led by Bitcoin, have had a sluggish weekend and were down from 5 to 15 percent and more on Saturday and Sunday. All major coins including, Dogecoin, Ethereum, Cardano, Shiba INU and Polka dot, traded in negative on the last two days. It appears cryptocurrencies are still struggling to come out of the jolt served by China after it banned financial, payment institutions from cryptocurrency business. Under the ban, such institutions, including banks and online payments channels, was barred from offering clients any service involving cryptocurrency. 
See Zee Business Live TV Streaming Below:
On Monday May 31 at 12.40 pm, the prices of these coins marginally improved, however, most of these coins continued to trade in red. Overall crypto market was down by 1.56% in the last 24 hours, as per CoinSwitch Kuber data. Let's check prices of some of the famous coins in Indian Rupee (Rs) at CoinSwitch Kuber and Wazirx, top two famous exchanges available for trading in India.  
1. Bitcoin: Rs 27, 62,375, down 1.17 % 
1-day highest: Rs 28,57,776 
1-Day lowest: Rs 27,01564 
2. Ethereum: Rs 1,89,904, up Rs 0.42 per cent 
1-day highest: 1,93,183 
1-day lowest: Rs 1,81,090 
3. Polka Dot: Rs 1,614, down 1.63 per cent 
1-day highest: Rs 1677 
1-day lowest: Rs 1520 
4. Cardano: Rs 125, down 1.24 per cent 
1-day highest: Rs 133 
1-day lowest: Rs 121 
Two very popular coins—Dogecoin and Shiba INU — were also trading in negative territory. 
Dogecoin: Rs 23, down, 0.37 per cent 
1-day highest: Rs 24 
1-day lowest: Rs 23 
Shiba Inu: Rs 0.000611, down, 0.66 per cent 
1-day highest: Rs 0.000572 24 
1-day lowest: Rs 0.000629 
The cryptocurrencies mentioned here have been selected either on the basis of their rankings or their popularity. Readers should know that cryptocurrency trading is not banned in India but there is apprehension among traders due to lack of regulations. 
Earlier on March 5, The Supreme Court had lifted the ban imposed by the Reserve Bank of India (RBI) trading in cryptocurrencies.