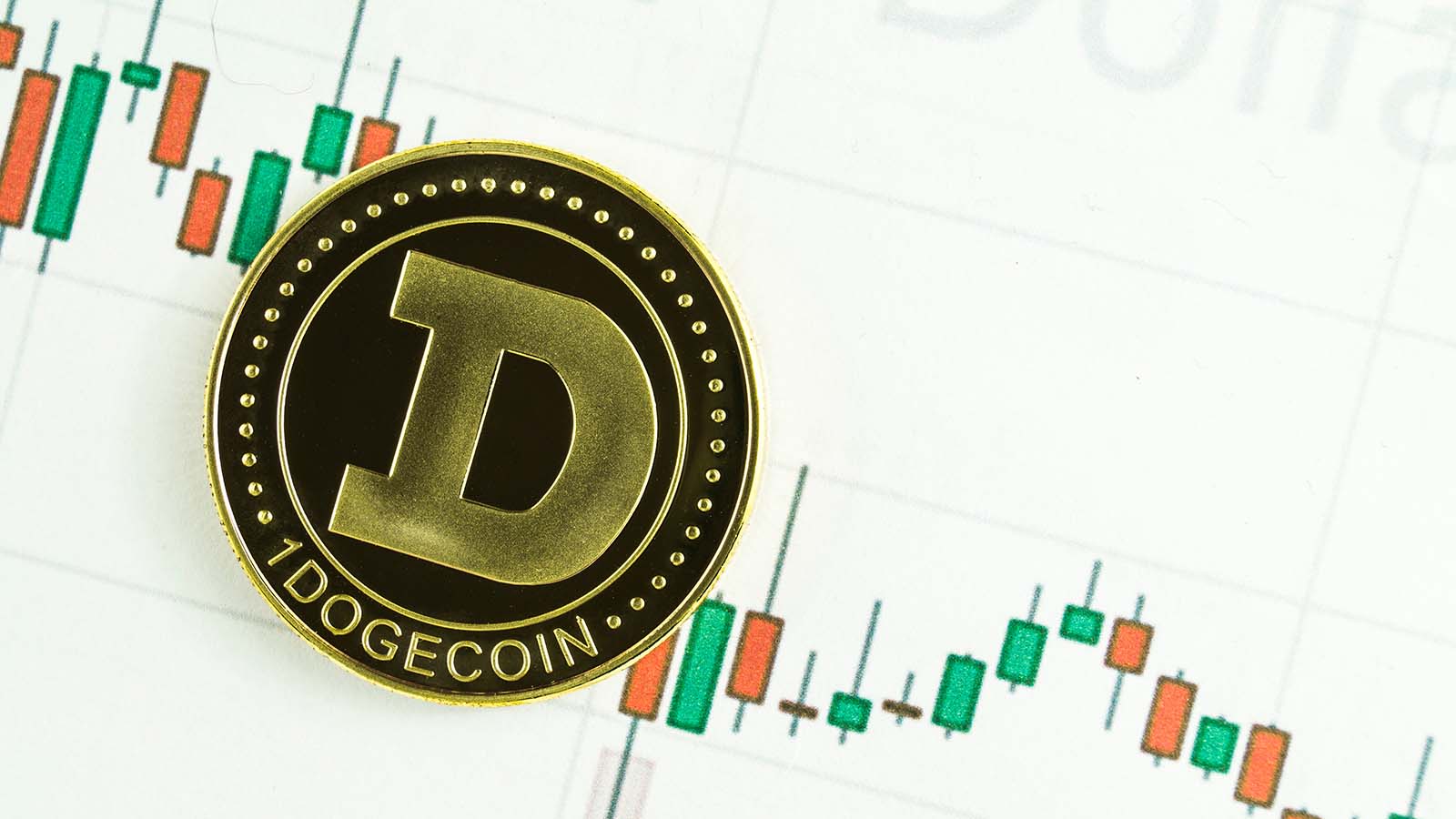 Dogecoin (CCC:DOGE-USD) is slumping this morning alongside every other crypto play. Meme cryptos in particular seem to be widening losses during today's correction more than others. Non-fungible token (NFT) plays, however, are seeing increasing trading volumes. For Dogecoin, news of a platform seeking to bridge the memes with the NFT market can help save DOGE from further price drops.
Meme.com is a new platform that is looking to capitalize on the meme coin trend in a big way. By emphasizing NFTs of meme culture, the website will keep humor at the front of crypto investing, bolstering the potential for coins like DOGE and Shiba Inu (CCC:SHIB-USD). Here's everything you need to know about this Dogecoin news:
Meme.com is currently under maintenance. Once finished, developers are promising it to be "CoinMarketCap for memes." Users will be able to track data relating to internet memes to gauge their value.
Content around each meme will be crowdsourced by the community.
Rewards will be set for the most popular pieces of content, including NFTs and potentially token rewards.
Users will also be able to stake their meme tokens for yield-farming rewards; users will also be able to mint tokens on the platform.
The website is quite original in its intentions. Meme coins and NFTs are popular in two distinct sides of the market. And while there have certainly been meme NFTs that have been successful, there is no current NFT marketplace seeking to exclusively serve internet culture.
Investors are obviously believing this to be the case; the platform raised $5 million in its newest funding round.
Blockchain-centered venture capital funds like Morningstar, Spark Digital, and Outlier Ventures are the primary forces behind the fundraise.
The platform has additional support from crypto influencers. Notably, Polygon (CCC:MATIC-USD) CEO Sandeep Nailwal is injecting money into the project.
NFTs are one of the best performing assets in the cryptocurrency sector right now. With meme coins in a slump, the project should be a welcomed boost.
On the date of publication, Brenden Rearick did not have (either directly or indirectly) any positions in the securities mentioned in this article. The opinions expressed in this article are those of the writer, subject to the InvestorPlace.com Publishing Guidelines.
---
Article printed from InvestorPlace Media, https://investorplace.com/2021/05/dogecoin-news-9-things-to-know-about-the-platform-bridging-doge-and-nfts/.
©2021 InvestorPlace Media, LLC