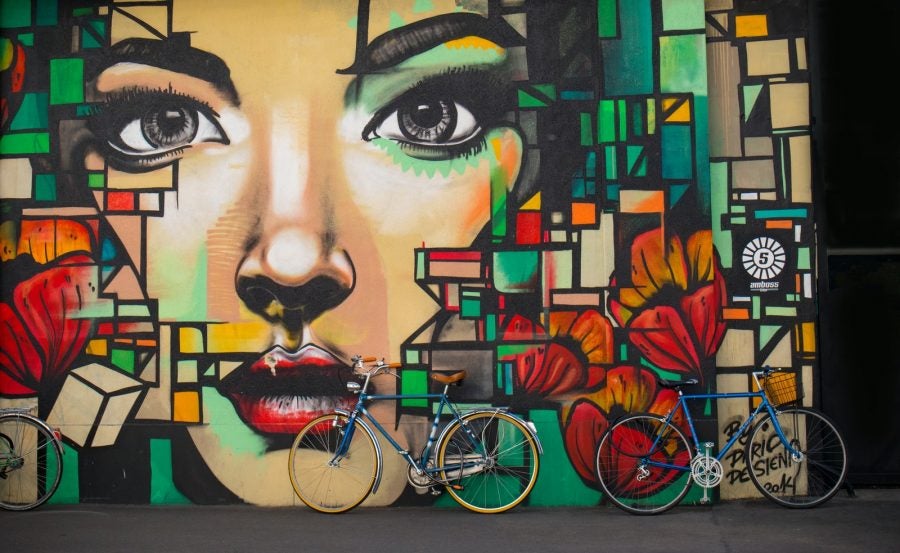 These days, millennials aren't getting out of bed for the 10% stock market gains that boomers champion. As seen on r/Wallstreetbets, young investors are coming together to share their investment ideas through the internet. These risk-tolerant internet investors got a taste of huge profits from the GME stock surge, and many of these traders are now looking to small market cap cryptocurrencies on Binance's Pancakeswap to try and find their next 1,000% return.
What is NFT Art Finance?
NFT Art Finance is a brand new cryptocurrency that uses the Binance Smart Chain to execute its code. Essentially, NFT Art Finance wants to create a marketplace for artists to mint and sell Non fungible tokens (NFTs). However, the company has yet to release any tangible products, and there are already plenty of more developed alternatives on Ethereum's blockchain.
The token is explained as "hyper deflationary". However, hyper deflationary seems to be a buzzword the company uses to shift attention away from how much the tokenomics resemble a pyramid scheme. When you want to sell your NFTART tokens, you'll be charged a 10% fee: half of this is burnt and the other half is distributed amongst NFTART token holders.
If this sounds familiar, then you may be thinking of Safemoon. Safemoon is another popular token on BSC which heavily resembles a pyramid scheme; token holders rely on other investors buying into the coin, and they're incentivized to hold the coin to avoid paying high fees.
Brief History of NFT Art Finance
Being that NFTART Finance has only been around for a week, its history is quite brief. They have yet to do anything noteworthy with the platform, and according to the NFTART website, the protocol will release its NFT marketplace in June. 
The token began trading around $0.0000000010 on April 22nd. The token began trading at this incredibly low price due to its enormous maximum supply of 10 quadrillion tokens. Even if a significant amount of these tokens will eventually be burned, the supply is magnitudes larger than other crypto assets. 
NFTART Finance reached a peak of $0.0000000360 just a few days after its release. In the matter of about 96 hours, early investors made over 30,000% on their investment. Since then, the token has dipped to around $0.0000000100 per coin.
How to Buy NFT Art Finance (NFTART)
Open a Binance account.

The 1st thing you'll need to buy any tokens on Pancakeswap are Binance tokens. The easiest way to purchase BNB is through Binance's exchange, so you'll need to make an account with the trading platform if you don't already have one.

Making a Binance account is a quick and easy process. Just enter your email address and create a password, and your Binance account will be made. Depending on where you live, you may have to verify your account before you can begin investing. Some common information that's required for U.S cryptocurrency investors is your driver's license number, Social Security number and home address.

Once you've been verified, you're ready to buy BNB tokens. Binance token is currently trading over $500, but you can buy a small fraction of the token if you so desire. You should buy as much BNB token as you want to invest in NFT Art Finance, as you'll be swapping these tokens for NFTART tokens.

Download Trust Wallet

Trust Wallet is a free cryptocurrency wallet made by Binance, and you can download it on the iOS or Android app store. The software wallet is a multicurrency wallet, so it can store a variety of cryptocurrencies including Bitcoin, Ethereum, BNB and NFTART tokens. The wallet also supports NFTs, so you can store your crypto collectibles in the same place as your cryptocurrency investments.

Once you've downloaded Trust Wallet, you can send your BNB tokens to the mobile app. There are several types of BNB tokens, so be sure to use the correct token address or your funds may be lost forever. Note that Binance Coin is different from Binance Smart Chain and ERC-20 BNB coins, so they use different token addresses than the Binance Coin you own.

Swap Your BNB Tokens

Soon after you send your BNB tokens to your Trust Wallet, the coins will be credited to your account. To use Pancakeswap, you need to use Binance's Smart Chain, as this Binance's blockchain that supports smart contracts. To swap your BNB tokens, simply select your BNB tokens in your wallet, tap "more" and then "swap to smart chain". 

Connect Trust Wallet to Pancakeswap.

The last thing you need to do before you can buy NFTART tokens is to connect Pancakeswap to your Trust Wallet. To do so, navigate to the DApps tab in Trust Wallet. If you have the Android version of Trust Wallet, then you should see Pancakeswap appear as an option. If you're on iOS, you'll need to search for Pancakeswap by entering Pancakeswap.finance in the search bar.

Make your purchase.

Now that Pancakeswap is enabled in your Trust Wallet, you can buy any Binance Smart Chain tokens through your wallet. The most popular BSC tokens are Safemoon and NFTART Finance, but more and more cryptocurrencies are being developed on Binance's smart contract network.

If you've ever used the popular Ethereum DEX Uniswap, then Pancakeswap will look eerily familiar. To buy tokens on Pancakeswap, simply search for the token you want to buy. In this case, you can search for NFTART to find NFT Art Finance tokens. 

If you're having trouble finding a token you want to invest in, you can also paste the token's address to Pancakeswap to find it. Here are a few popular token addresses for BSC tokens:

• Safemoon: 0x8076c74c5e3f5852037f31ff0093eeb8c8add8d3
• NFTART Finance: 0xf7844cb890f4c339c497aeab599abdc3c874b67a
• Eclipse: 0x375483cfa7fc18f6b455e005d835a8335fbdbb1f 

After swapping your BNB smart chain tokens for NFTART tokens, the crypto will be automatically sent to your Trust Wallet via the Pancakeswap smart contracts. Thanks to BSC Proof-of-Stake consensus algorithms, blockchain transaction costs on the Binance Smart Chain are much lower than other DEXs.
Trade, Sell or Convert your NFTART Tokens
When you want to sell your NFTART tokens, you'll basically need to do these steps in reverse. You'll 1st need to swap your NFTART tokens for BNB smart chain tokens and then you can swap these BNB tokens for Bitcoin, Ethereum or another cryptocurrency. To take profits in cash, you'll need to send this cryptocurrency to an exchange that's connected to your bank account.
Leverage Your Crypto & Avoid Capital Gains
With a proposal to increase the capital gains tax to over 40%, investors are looking for ways to take profits without actually realizing their cryptocurrency gains. Lending companies like BlockFi are by far the best way to avoid paying high taxes on your investments while still being able to use your hard earned profits. 
BlockFi lets you take out loans without the need for approval; instead, you need to use your cryptocurrency as collateral. This way, you'll still have exposure to your crypto investments, so long as you pay back your loan. Some investors use BlockFi to leverage their position, as they can use the loan to buy more cryptocurrency.
If you aren't looking for a crypto-collaterized loan, BlockFi also offers investors high interest bearing accounts on their crypto assets. If you're interested in making 5% to 10% interest on top of the appreciation of your crypto, you should give BlockFi a try.
Current Crypto Prices
Q1 2021 was a monumental quarter for cryptocurrencies. With institutions like Tesla, Paypal and Benzinga adding crypto to their balance sheets, the industry has shown a change in sentiment. More investors see Bitcoin as a store of value, and people are waking up to the potential blockchain technology has in our future.
Is NFT Art Finance a Good Investment?
While I don't have a crystal ball to tell you where the price of NFTART token is headed, I can warn you that the token is an extremely risky investment. The company hasn't been around for more than a month, and they have yet to build any tangible products. Investing in a blockchain startup as small as NFTART Finance may be one of the riskiest investments you can make, so it's not likely a good coin to HODL.
Gemini builds crypto products to help you buy, sell, and store your bitcoin and cryptocurrency. You can buy bitcoin and crypto instantly and access all the tools you need to understand the crypto market and start investing, all through one clear, attractive interface. Gemini Crypto Platform offers excellent account management options. You can manage your account at a glance, view your account balance 24-hour changes and percent changes. Get started with Gemini now.