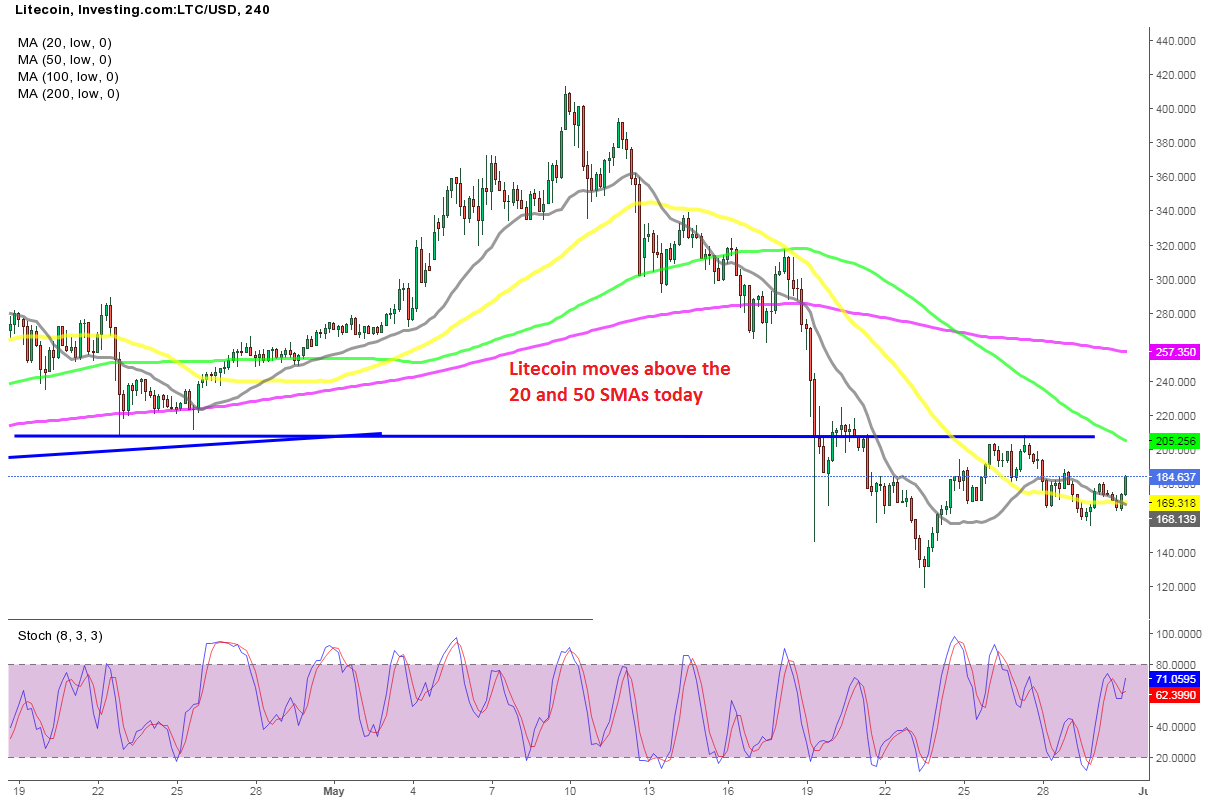 Cryptocurrencies have been having a tough time in the last two weeks, after the great surge this year, which for some cryptos like ETHEREUM and Litecoin continued until the middle of this month, a they pushed to new highs.
But, the reversal came by the middle of this month and the crash came soon after, taking the crypto market diving lower. In average this market lost more than half its vale, while certain cryptocurrencies lost up to 80%.
LTC/USD
Litecoin fell from $413 to $119 for about two weeks, but has been trying to reverse back up since then. Last week we saw an attempt from buyers, as they pushed above the 20 SMA (gray) and the 50 SMA (yellow) at some point.
But, the selling pressure returned again in the second half of the week and the price fell below the moving averages again. In the last two days we have seen buyers return again and today they pushed above the 2 MAs, so it seems like the bullish trend is resuming again. Although, the larger bullish trend will be on again when LITECOIN moves above all moving averages. We are long on Litecoin already from $150s, so we hope that the bullish trend resumes in full.