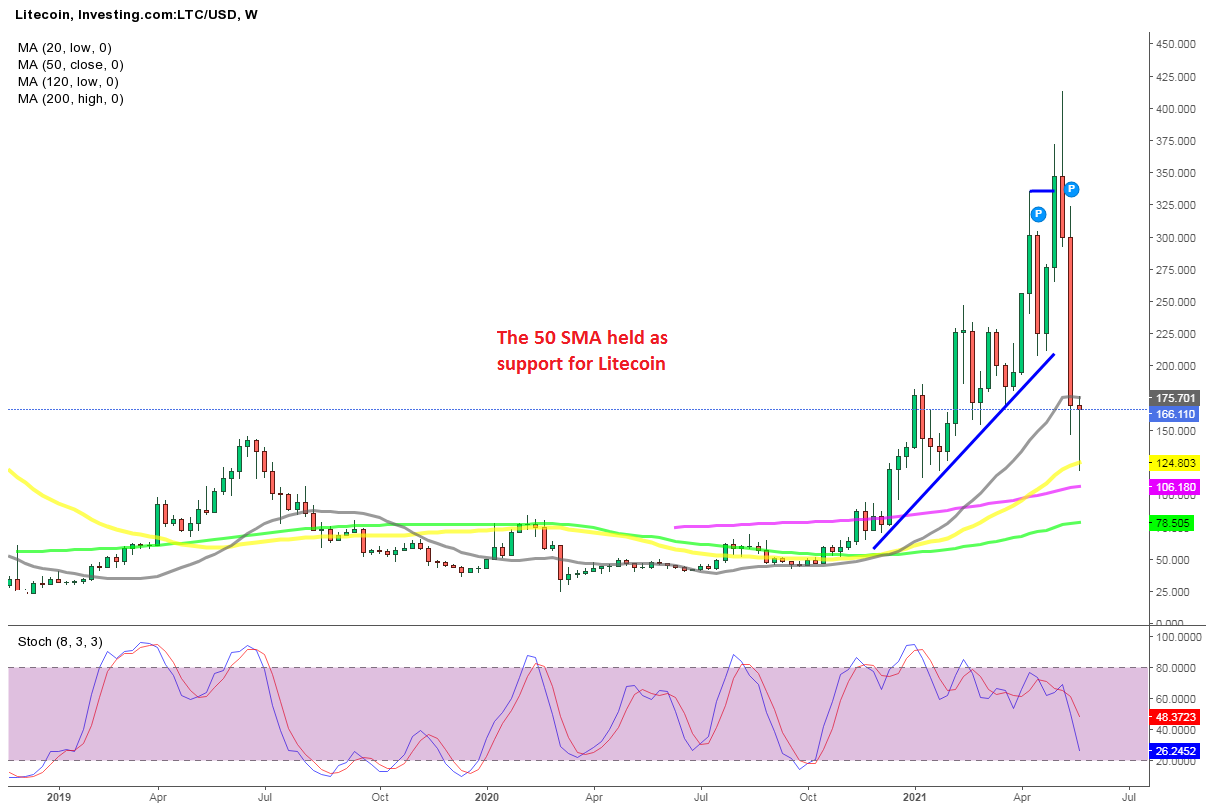 Cryptocurrencies have entered a bearish phase since the middle of May. They were quite bullish this year, with some cryptocurrencies such as ETHEREUM continuing to surge higher and make new highs, while most than half of the crypto market was stagnating, which was a sign of weakness.
The situation reversed after the Chinese government announced that it was going to crack down on Bitcoin mining and trading, presumably due tot he high energy costs. But, we all know this is to fight the tide of the public, which is bypassing the traditional centralized fiat currency system.
BITCOIN fell to $30,000 early last week, losing more than half it's value from the top, while other cryptos lost even more. Over the weekend we saw another attempt from sellers and most cryptocurrencies made some new lows, although Bitcoin didn't fall below the Tuesday low's.
LTC/USD
LITECOIN continued to make new lows, falling to $115 yesterday. That means losing almost 75% of the value, after it retreated from $415 earlier this month. The price broke below the 20 SMA (gray) on the weekly chart, but the 50 SMA (yellow) held as support.
Today the price has increased around $50 off the lows, but it seems like the 20 SMA might have turned into resistance now. If this moving average holds as resistance, then the bearish momentum will continue. If buyers manage to push above it, then they will gain some confidence and perhaps the bullish reversal will start. We are already long here, so we are holding on to our Litecoin signal.