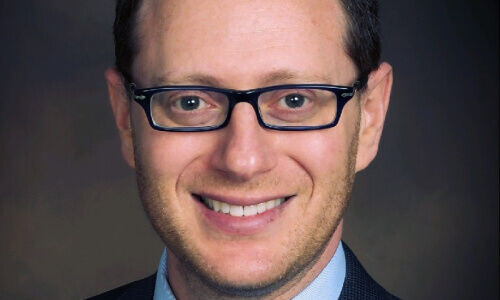 Decentralized finance (DeFi) presents significant opportunities to drive financial inclusion in the Asean region, given the large size of the region's unbanked population, CEO Michael H. Conn, told finews.asia.
«DeFi opens up tremendous opportunities to invest in real-world solutions that can bring financial inclusion into these marketplaces, and that's something that really hits home for us,» the CEO and co-chief investment officer of Zilliqa Capital said in a conversation about the investment landscape and opportunities in DeFi and NFT projects in Asia.
The investment holding company, which is the central business and investment hub for the Zilliqa blockchain, invests in Web 3.0 projects with high-growth potential across the Zilliqa ecosystem and the broader blockchain, in particular, financial inclusion projects across Southeast Asia and India.
Zilliqa already invested in nine cohorts of startups that build decentralized applications, under its Zilhive program, which was the impetus behind the creation of Zilliqa Capital. «We saw an opportunity to grow this ecosystem if we had the capital,» Conn said. 
Disruptive Potential
DeFi, which encompasses payments, remittances, lending, insurance and investments, are finance activities conducted outside of the financial system. Most of its projects are built on the ethereum platform, the world's second largest cryptocurrency, which allows for the creation of «smart contracts,» which are self-executing contracts with the terms of the agreement between buyer and seller being directly written into lines of code.
Conn cited the potential for distributed ledger technology and blockchain to improve the efficiency and lower the cost of remittances as among the many DeFi projects that are ripe for disruption in the region, noting that a 5 percent cost savings in remittance transactions translates to $20 billion annually.
Pivot to Digital Assets
Conn spent the majority of his professional career in traditional finance, including at Trust Company of the West and parent firm Societe Generale, where worked on corporate strategy and development for eight years. His first foray into financial inclusion was when he joined alternative investment manager AllianceBernstein, where he focused on democratizing access to high alpha generating products.
He pivoted to fintech, specifically digital assets, blockchain and crypto, in 2015. «This was a world that could bring people, who previously didn't have a seat, to the table,» Conn said. He relocated to Singapore in 2020 to join Zilliqa Capital.
Investment Pipeline
«We've been building the company, more than anything else, and building out a pipeline of investments,» Conn said.
«We have a broad-based team for good governance, and want to do this in an institutional way and have good deal flow to make sure we have the ability to invest in the best and brightest opportunities. You can think of us as the Berkshire Hathaway of blockchain, DeFi and NFTs,» Conn said.