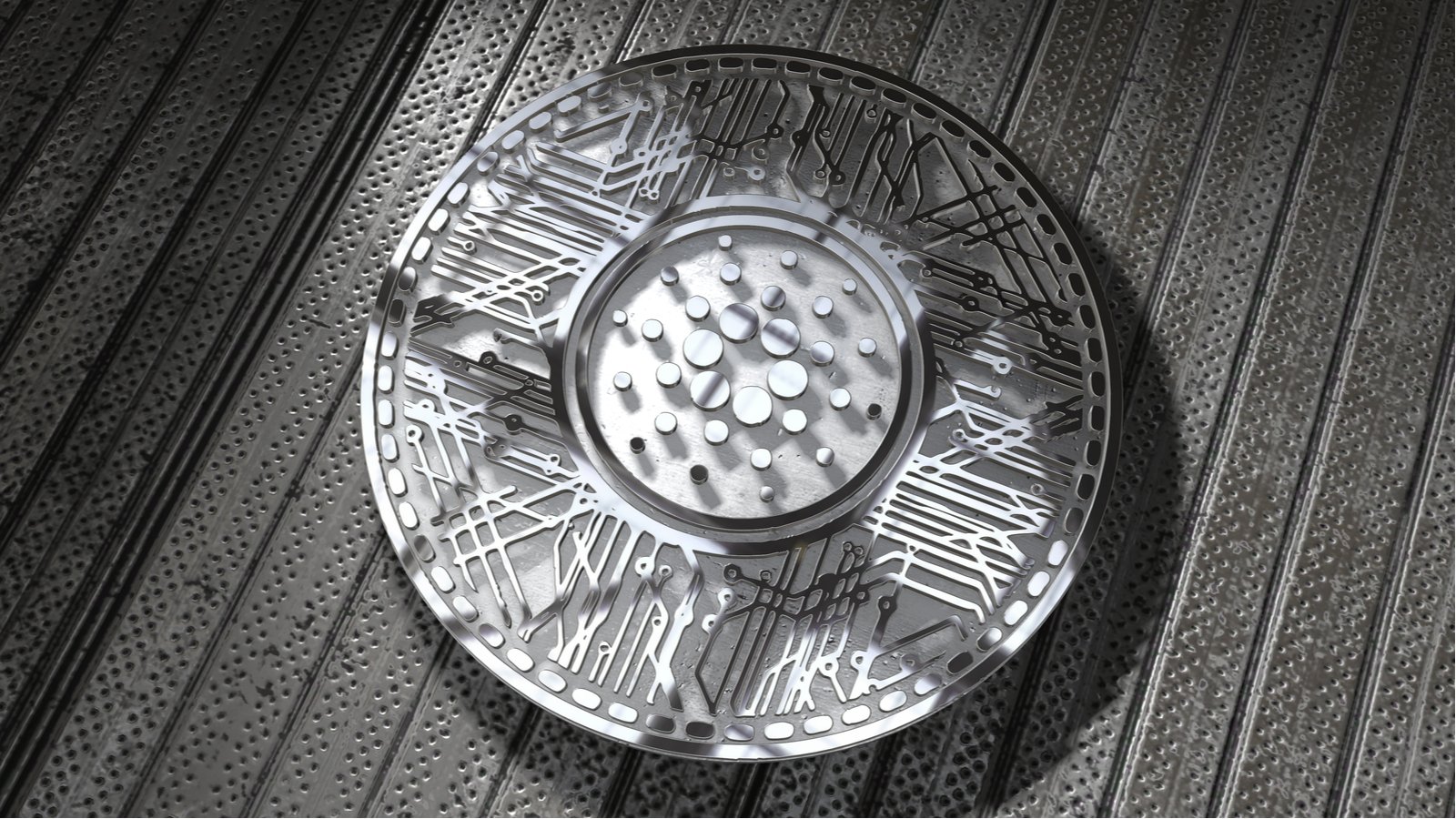 You might hear some folks saying that "alt season" is here. If so, then perhaps it's time to turn our attention to one of the most popular altcoins, Cardano (CCC:ADA-USD).
What's great about Cardano is its relatively large market capitalization and its fairly low price point.
Founded in 2015 by Charles Hoskinson and launched in 2017 as a tradable token, Cardano could be described as a "by the people, for the people" type of currency.
IOHK, the company behind Cardano, plans to use its blockchain technology to make the world a better place – even going so far as to revamp Ethiopia's education system.
Moreover, it's been revealed that IOHK is preparing to build a bridge with another future-forward crypto project. Could we be witnessing the blockchain's "Bluetooth moment" in 2021?
Analyzing the Cardano Price
On May 10, I recommended a buy-on-every-dip strategy for Cardano traders and investors.
To put it simply, you don't want to pour your entire account into ADA (or any other cryptocurrency for that matter). These assets are just too volatile for large position sizes.
Rather, the idea is to gradually add to your position whenever the price drops. And believe me, 20%-or-greater corrections are commonplace in the world of crypto.
Already in 2021, we've had several sizable dips in the ADA price. Mid-May was particularly brutal, with the price sliding from a 52-week high of $2.46 to $1.10.
Cardano now trades at around $1.60 and everything seems fairly calm.
Still, don't be too surprised if the price continues to wiggle and wobble and be prepared to buy a few tokens when most traders are selling theirs.
May the Force (Bridge) Be with You
This event is, in my estimation, grossly under-reported in the media. I think it has the potential to be a watershed moment in the history of the blockchain.
I'm referring to a major plan to enable interoperability between the Cardano and Nervos Network (CCC:CKB-USD) platforms within the next six weeks.
If you've never heard of Nervos, don't be nervous (sorry, I couldn't help myself). It's the number 113 ranked cryptocurrency, according to CoinMarketCap.
As reported by the development team behind Cardano, Nervos and IOHK intend to build a bridge between the two networks, thereby furthering their goals of discovering the industry's "Bluetooth moment."
Sure, that might sound bombastic. But think about it: collectively, the two crypto ecosystems are worth billions of dollars in terms of market capitalization.
It's the first "bridge" of this type ever built by Cardano, and the two companies are giving it a name reminiscent of the Star Wars film series: the Force Bridge.
A Bridge to the Future
Beyond the cool name, what's special about this particular crypto bridge?
For one thing, it will enable users to interchangeably transact with the two networks' native currencies, CKB and ADA.
To provide a loose analogy, this would be akin to two world governments decreeing that their native currencies would now be freely and seamlessly interchangeable.
Moreover, the participants will be able to create their own "wrapped tokens." These could be defined as cryptocurrencies that are pegged to the value of another.
Evidently, the users will be able to create "wrapped tokens" across both chains – Nervos and Cardano.
A notable benefit will be a reduction in transaction costs across both platforms' cryptocurrencies.
Furthermore, there will be less of a need for the users to have different wallets in order to access the features of both networks.
The Bottom Line
The upshot of the Cardano-Nervos bridge could be greater freedom for the end users. With this development, they won't necessarily be locked into one particular blockchain.
As I see it, this represents a win-win for CKB and ADA holders. And on a larger scale, it should provide far-reaching benefits for the broader crypto ecosystem.
On the date of publication, David Moadel did not have (either directly or indirectly) any positions in the securities mentioned in this article. The opinions expressed in this article are those of the writer, subject to the InvestorPlace.com Publishing Guidelines.