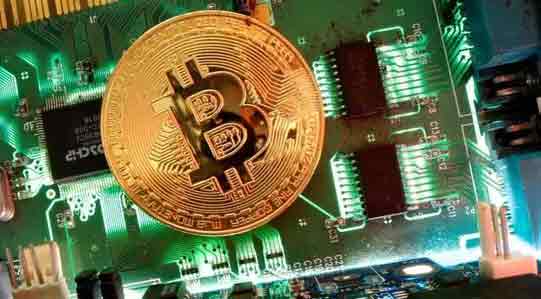 Cryptocurrency news today June 10: Top cryptocurrencies seemed to have recovered after correcting nearly 20 per cent in the last two days. The correction was led by crypto giant Bitcoin that had gained nearly 10 per cent in the early trade on Thursday morning. Most of the top coins, except for Bitcoin and Polka Dot, were seen trading with minor gains as on June 10, 2021, as per CoinSwitch and Wazirx data. Ethereum, Tether, Matice, Dogecoin and Shiba Inu were all trading with minor gains, while Bitcoin and Polka Dot were putting up a stellar show in the evening with nearly 10 and 13 per cent gains respectively.  
See Zee Business Live TV Streaming Below:
Cryptocurrency prices Today June 10
Bitcoin INR Price Today June 10: Rs 28,72,534, up 9.78 %
Ethereum INR Price Today June 10: Rs 1,97,117, up 3.46 %
Tether INR Price Today June 10: Rs 77.0736 %, down 0.1 %
Polka Dot INR Price Today June 10: Rs 1851.62, up 12.51 %
Matice INR Price Today June 10: Rs 110, up 0.53 %
Two very popular meme coins—Dogecoin and Shiba Inu—had a mixed trading session. Dogecoin cryptocurrency was trading at Rs 25.6900, up 3.58 % and Shiba Inu at RS 0.000546, down 0.19 %.
Meanwhile, several big news guided the movement of these coins, however, two big factors contributed to their performance the most are Seizure of millions in cryptocurrency ransom by the US Justice Department and adoption of Bitcoin as legal tender by Central American country El Salvador.  
In the first incident, cracking down on hackers who launched the most disruptive US cyberattack on record, as per Reuters, the US Justice Department on Monday recovered some $2.3 million in cryptocurrency ransom paid by Colonial Pipeline Co. As many as 63.7 bitcoins, valued at about $2.3 million, paid by Colonial (COLPI.UL), were seized in the US.  
In quite contrasting news concerning cryptocurrencies, El Salvador announced to Make Bitcoin as their legal tender. It is to be noted that the Central American country does not have its own currency.  
Meanwhile, in India, uncertainty continues to prevail with the RBI, in principle, standing with its 2018 circular, which was struck down by the Supreme Court in 2020.