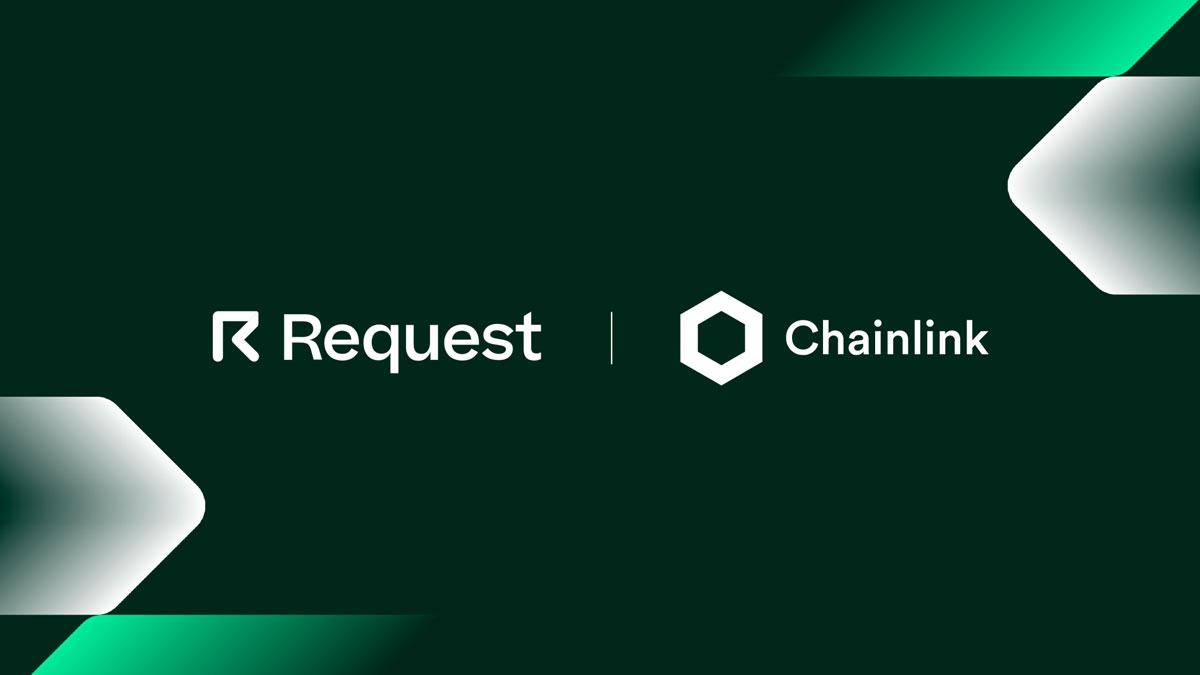 Request Network is the latest blockchain project to integrate Chainlink oracles. It will use them for enabling paying fiat invoices with cryptocurrency.
In simple terms, Request will use Chainlink oracles to get [rice data from markets and make it possible for users to pay their fiat invoices – US dollars or Euros – with cryptocurrencies. Oracles will make sure the price of cryptocurrencies and the conversion rates are accurate and real-time.
Accurate Crypto Payments Thanks to Oracles
Chainlink is the leading decentralized oracle provider in the crypto market. It helps blockchain projects and companies find access to reliable on-chain or off-chain data using decentralized oracles.
Lots of projects in the ecosystem use the services that Chainlink provides. Many of them rely on oracles for payment solutions. They need accurate price data for converting fiat and cryptocurrency.
Request Network is the latest to join the customers of Chainlink. It integrates oracles to offer a more accurate price for paying fiat invoices with cryptocurrencies.
Request Network will use Chainlink's price feeds to offer automated fiat-denominated crypto payments.
The services are available through the Request Invoicing app. It assures the users they will receive an accurate and fair amount of cryptocurrencies when paying invoices. It helps both crypto-native and non-crypto native companies continue their accounting processes in fiat currency while accepting crypto payments. As a result, they can easily cope with regulatory frameworks, too.
The Request team has chosen Chainlink's price feed because it has shown capabilities by securing tens of billions of dollars across the DeFi industry. Request's Head of Strategic Partnerships, Christophe Fonteneau, said:
"Integrating Chainlink Price Feeds into the Request Ecosystem was an extremely simple process. It allowed us to quickly expand our product offerings to include a very requested feature, the creation of crypto invoices denominated in fiat currencies. With the adoption of Request Invoicing rapidly growing, this integration provides us with the oracle infrastructure we need to take our user experience to the next level, both for crypto and non-crypto native companies."
Chainlink Price Feeds are now fully integrated to Request services on the Ethereum mainnet. Request Invoicing is now available for all users. They can create fiat-denominates crypto invoices using the app.
The ultimate goal for the Request Network is promoting the new services and attracting more companies to use invoices for their B2B payments. It can be another great win for Chainlink, helping more businesses migrate to cryptocurrency solutions.
---