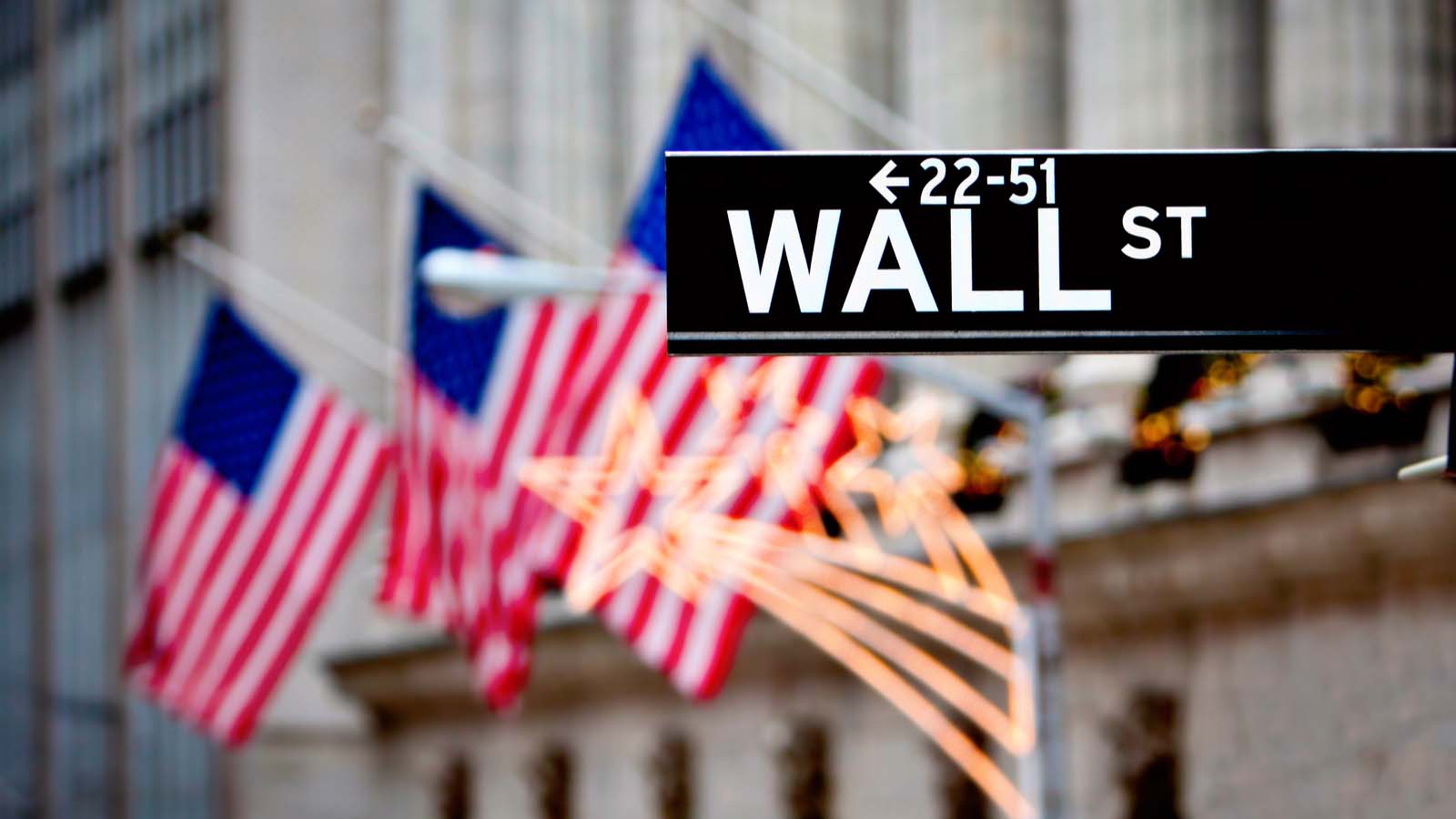 What a busy day — investors juggled cyber attack news, Anonymous videos, NSFW altcoins and continued success for Reddit stocks. With retail-focused earnings on deck later this week and a few other key catalysts at play, what did the stock market do today?
The S&P 500 closed lower by 0.08%
The Dow Jones Industrial Average closed lower by 0.36%
The Nasdaq Composite closed lower by 0.49%
So what else did the stock market do today? Here are some of the top stories.
What Did the Stock Market Do Today? Recover Ransom.
On Monday, the U.S. Department of Justice announced that it had turned the tables in a big way.
In a truly significant report, officials announced that they had recovered $2.3 million that the Colonial Pipeline operators paid hackers in Bitcoin (CCC:BTC-USD). This is just a portion of the nearly $5 million ransom, but many companies never see any ransom funds again.
As a quick recap, a ransomware attack in April shut down the Colonial Pipeline, caused panic-buying and triggered short-term gas shortages on the East Coast. In order to restart operations, Colonial Pipeline says it paid out 75 BTC. Since the cyber attack, U.S. officials had traced the payment to a wallet associated with the DarkSide hacking group.
So what does this mean for investors?
To start, the Colonial Pipeline ransom news comes at a time when President Joe Biden is calling for increased crypto analysis and regulation. The U.S. Treasury Department is also looking for a cut, with tax proposals taking aim at crypto transactions. Bitcoin has become a dirty word for many in Washington, particularly because it plays a role in white-collar crimes like money laundering. That means the Colonial Pipeline cyber attack is just yet another piece of evidence for detractors.
Taking it a step further, many crypto fans may also be worried by the ability of officials to trace and retrieve a portion of the ransom funds. It could prompt a rise of interest in privacy-focused cryptocurrencies that anonymize transactions on the blockchain like Zcash (CCC:ZEC-USD) and Monero (CCC:XMR-USD).
Read more about privacy-focused cryptos here.
r/WallStreetBets Has Too Many Lemons to Squeeze
Remember how we wrote this morning about fragmentation in the altcoin market? Elon Musk is pumping CumRocket (CCC:CUMMIES-USD) and Floyd Mayweather is pumping EthereumMax (CCC:EMAX-USD). Throw in Dave Portnoy backing SafeMoon (CCC:SAFEMOON-USD), and there is no clear winner for investors looking for reckless gains.
The same is beginning to be true on r/WallStreetBets, or at least it seems.
Up until recent days, the runaway winners have always been GameStop (NYSE:GME) and AMC Entertainment (NYSE:AMC). A handful of stocks has crept in, taking Bed Bath & Beyond (NASDAQ:BBBY), BlackBerry (NYSE:BB) and Koss (NASDAQ:KOSS) higher. However, these companies have always shared (loose) catalysts and a general sense of retail nostalgia.
These days, the battle against short-sellers is widening to include everything from beaten-down penny stocks to companies that found themselves in the crosshairs of Hindenburg and Citron. Other hypergrowth stocks that were hot in 2020 — like FuelCell Energy (NASDAQ:FCEL) and Gevo (NASDAQ:GEVO) — are picking up r/WSB traction too.
The short story is that a handful of new stocks is enjoying some time in the Reddit spotlight. The longer story is that there is no one single company for retail investors to bet on, although GME and AMC remain the biggest plays. Could this be creating an opportunity for the real next AMC to emerge and shine?
What Else We're Watching
On the date of publication, Sarah Smith did not have (either directly or indirectly) any positions in the securities mentioned in this article. The opinions expressed in this article are those of the writer, subject to the InvestorPlace.com Publishing Guidelines.
Sarah Smith is the Editor of Today's Market with InvestorPlace.com.