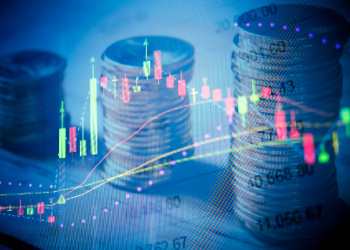 Bitcoin price remains subdued following a major market meltdown at Elon Musk's Uturn coupled with weak investor sentiment. Bitcoin price is presently at $46,000 while Ethereum remains down 5.35% at $3,500. Generally speaking, the Altcoin market growth has slowed down considerably over 24 hours.
Although mild recoveries were seen in selected Altcoins such as DOGE (+3.73%), Stellar (XLM,+3.93%), VET (+3.07%), HOT (+5.48%) at the time of writing. Tokens such as Revain (REV), Solana (SOL), IOTA (MIOTA), Hedera Hashgraph (HBAR), Harmony (ONE), BakeryToken (BAKE) stood out against the backdrop of a red tainted market.
Why These Tokens Climbed in the Last 24 Hours
Revain (REV)
Revain is an online platform for blockchain-based token reviews. The Revain platform's reward system allows users to share experiences, reviews and earn rewards.
Revain recently launched the Revain Widget, a web application for business through its collaboration with the BHEX exchange. At the time of writing, Revain (REV) traded at $0.025, up 17.98% on the day.
Harmony (ONE)
Harmony is a blockchain platform that aims to innovate the way decentralized applications work by focusing on interoperability as well as solving scaling issues.
Earlier in the year, the network announced the key focus of "Launching Full Ethereum Compatibility on Harmony" in a bid to alleviate users due to high Ethereum gas fees.
Harmony (ONE) has steadily climbed higher since the 13th of May, closing green on every one of these days. ONE is bouncing back gradually after entering a downside move since reaching all-time highs of $0.23 on Mar. 29. Harmony trades at $0.16, up 19.39% in the last 24 hours.
IOTA (MIOTA)
IOTA announced the arrival of the new Chrysalis network on April 28. In the ongoing discourse on sustainability, the IOTA network states "IOTA is not a blockchain." There are no Miners. There are no fees. The new IOTA network is now 60% more energy-efficient than before. IOTA is fundamentally different. Feeless, sustainable and future-proof.
IOTA also disclosed its recent partnership with TradeMark East Africa to reduce supply chain friction from Kenya to the Netherlands. In the year 2020, IOTA took a giant leap with its collaboration with EIT Climate KIC, the leading European climate innovation community. IOTA trades presently at $2.04, up 10.05% in the last 24 hours.
Solana (SOL)
Solana rose to new all-time highs of $53.70 on May 16 amid the general market meltdown. Solana is enjoying interest from small-time traders and institutional traders alike thanks to its innovative hybrid consensus model.
The hunt for cheaper Ethereum alternatives has also been cited as a potential reason for the recent growth in Solana's network activity. Solana was trading at $45 at the time of writing, up 9% in the last 24 hours.
Hedera Hashgraph (HBAR)
Hedera is a decentralized public network on which developers can build secure, fair applications with real-time finality. Hedera Hashgraph remains at the center of the ongoing discourse about sustainability and energy efficiency. Along these lines, the Hedera network has also received support from Yonathan Lapchik, CEO of SUKU ecosystem who stated:
"HBAR is the protocol we use at SUKU — it's a distributed ledger that is dramatically more energy efficient with a lower impact on the planet."
Hedera Hashgraph ticked higher on May 13 following Elon Musk's tweet of searching for cryptocurrencies that use less than 1% less of Bitcoin's energy.
BakeryToken (BAKE)
Launched in September 2020, BakeryToken (BAKE) is a part of the BakerySwap ecosystem. The arrival of the NFT marketplace on BakerySwap is one of the key factors behind the BAKE token price increase.
BakerySwap announced in a May 16 tweet "Cryptodoggies NFT arrive in BakerySwap tomorrow! Money bag Doggy Shop in Gamification & NFT trading & staking will begin at 07.00 UTC". BAKE/USDT traded at $6.70 as of press time, up 18.20% on the day.
Image Credit: Shutterstock