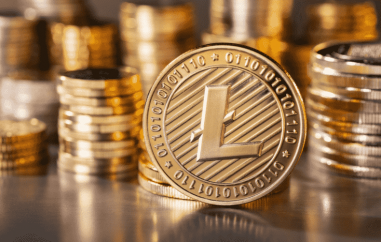 The crypto market recently saw the most significant crash in all of 2021, taking Bitcoin, Ethereum, and Litecoin down 50% with it. Even with the steep correction, the top-ranked cryptocurrency and the top-ranked altcoin both were able to stay well above their former all-time highs.
Meanwhile, Litecoin never even made a new record high from over the 2017 peak, making the setback much more brutal for LTC holders. However, with the recent selloff, any remaining weak hands have been thoroughly shaken out of Litecoin, and the cryptocurrency now has the most bullish technical chart in all of crypto.
There's also one critical factor that suggests Litecoin could shine like never before once it finally does begin to pick up momentum and recover from the recent widespread crypto market correction.
Has The Ship Sailed On The Crypto Bull Market?
The quote "a rising tide lifts all boats" is an aphorism that, when applied to the crypto market, suggests that when Bitcoin and Ethereum rise, so does the rest of the industry. However, the saying hasn't been entirely true for crypto, as there's been one boat that's still sunk below its cryptographic peers.
That asset is Litecoin, now trading at more than 50% below its 2017 all-time high. During that year, Litecoin soared to highs just as Bitcoin did, beating Ethereum and the rest of the market to set a peak. Litecoin has lagged far behind the rest of crypto this time around, but what it has left behind is potentially the best opportunity in crypto.
Litecoin has the most potential upside given the fact it is still so far below its former all-time high and hasn't performed anywhere nearly as well as Ethereum, Bitcoin, or even the likes of Dogecoin and other newer coins.
Litecoin Is Ready To Reverse Course Against Bitcoin
Not only is the LTCUSD chart lagging, but the LTCBTC chart shows just how much potential there is for outperforming Bitcoin. When Litecoin moves, it is the altcoin that most quickly reaches an all-time high. The only problem is the breakout just isn't arriving. However, when assets consolidate at an accumulation range the longest, they also have the most decisive breakouts when the market does get moving.
Once LTC reverses fully against BTC, it could skyrocket against the dollar. But for that to happen, the tide needs to keep rising. Bitcoin's bull trend will have to resume to give Litecoin the spotlight it deserves, but it could be coming soon.
The recent selloff in crypto was due to concerns around Bitcoin and its potential impact on the environment. But Bitcoin's woes could be a major boost for digital silver.
Is It Time For The Digital Silver Narrative?
Bitcoin's digital gold narrative helped propel it into the finance world limelight in all of 2020 and into 2021, but now it could be Litecoin's turn. Gold also had a monster bull run, while silver got left behind. Are both silver and digital silver about to break out for similar reasons?
Bitcoin's rep was tarnished due to Elon Musk removing BTC as an option for paying for Telsas, citing its negative impact on the environment. Days later, China revealed a plan to crack down on BTC mining for similar reasons.
Bitcoin's scarcity, however, has kept it from falling too far deeply, and it could be Litecoin that benefits from the BTC energy saga fallout. Elon Musk bashed Bitcoin for its impact on the environment but champions Dogecoin due to its less intensive Scrypt algorithm. It is important to note that Litecoin uses a similar algorithm but follows a scarcity protocol that is much more akin to Bitcoin's.
Litecoin came from Bitcoin core's code, so there will only ever be 84 million LTC or four for each of Bitcoin's 21 million BTC. This gives Litecoin digital silver like scarcity, enormous value, and a narrative just waiting for someone to notice.
Trade The Coming Trend Change With PrimeXBT
Investing legend Bernard Baruch was quoted as saying, "show me the charts, and I'll tell you the news." The comment is in reference to how changes in trends that are due to a news cycle, just like the situation in Bitcoin, can be predicted with some degree of accuracy – just by performing technical analysis. The idea is that the change in sentiment was in the charts all along, and the news coming out is just part of that change.
A significant change is coming in Litecoin, and charts could be pointing out the sudden realization that Litecoin offers just about all of the benefits of Bitcoin, all without the environmental impact to hold back the crypto industry.
The altcoin has been mostly ignored by the crypto community, but the time is now to trade Litecoin. Technicals are bullish on the two most prominent trading pairs, both of which are available at PrimeXBT, an award-winning crypto margin trading platform. Litecoin is just one of five crypto assets offered alongside CFDs for forex, stock indices, commodities, metals, and more.