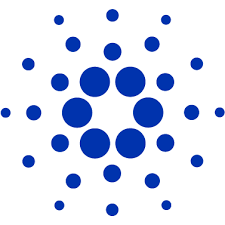 Decided you want in on the action? You can buy Cardano (ADA) on Coinbase, eToro and Webull.
Leading the market with tremendous gains, Cardano (ADA) has blown up the altcoin universe with news of the blockchain company's intention to finally deploy smart contracts on the platform. Baked into their roadmap from the beginning, the realization of smart contracts on Cardano's game changing proof-of-stake crypto platform represents an important step in the company's meticulously researched development. And it's finally happening… soon. We hope.
The Alonzo hard fork of Cardano's mainnet has been scheduled for September 12. And with all probability, Cardano (ADA) will unleash, on schedule, a state of the art Ethereum (ETH) alternative. With smart contracts enabled, Cardano's blockchain platform will include incredible tools for developers to not only compete with, but dominate their ERC-20 rivals. And when it finally happens, the price of Cardano's ADA could explode!
At least, that's what they told me on the interwebs. 
But what is Cardano's true value? How does Cardano (ADA) justify its position in the cryptocurrency market? And most importantly, how high can Cardano go? One thing is certain, when Cardano truly allows for dApps, decentralized finance (DeFi), DEX and traditional trading platforms to develop on top of its blockchain, the potential for fantastic gains will follow!
What is Cardano (ADA)
In its simplest form, Cardano is a decentralized P2P currency. But when fully realized, it represents an environmentally friendly, proof-of-stake blockchain platform. 
Combining pioneering technology with decentralized applications, Cardano was created to redistribute power to individuals. With a fantastic array of engineers collaborating on the blockchain project, Cardano (ADA) bills itself as the first platform in the space to be founded on peer-reviewed research and evidence-based methods.
But to hodlers of ADA around the world, Cardano (ADA) is an Ethereum (ETH) killer! 
And with Cardano's already functioning proof-of-stake system for mining and recently announced September 12 deadline for smart contract deployment, Cardano (ADA) is aiming to become the cryptocurrency world's No. 1 decentralized development platform. 
Cardano Market Capitalization
At the time of writing, Cardano is sitting at $2.16, having settled a bit after this week's explosion upward. Rising over 52% in the past week, Cardano is now competing directly with Binance Coin (BNB) for the No. 3 spot in the list of the largest cryptocurrencies by market cap. 
Cardano's market cap stands at nearly $70 billion. There are 32,112,287,343 coins circulating with a maximum supply of 45,000,000,000. Unless cryptocurrency adoption grows tremendously from here, Cardano (ADA) will need to start taking market share from competitors, namely ETH, if it plans to continue growing at this pace.
Bull Case for Cardano
Cardano's promise to allow smart contracts on the platform created a frenzy of attention for the currency. With the Alonzo hard fork deployed, this environmentally friendly altcoin will finally be able compete directly with Ethereum for new market share. And as a top 5 cryptocurrency project, Cardano (ADA) is well positioned for the next tranche of support. 
Bear Case for Cardano
After such a dramatic rise in price, a natural pull back may be on the table. While Cardano (ADA) has fought hard for its position in the cryptocurrency market, there is sound reason to pause before diving head first into this blockchain concept.
While the promise of smart contracts on Cardano is tantalizing, its delivery will need to be perfect if the company is to meet the expectations of investors. Some concern exists that the coming Alonzo hard fork is already priced in. If Cardano delays implementation of smart contracts on its platform beyond September 12, a dramatic pullback from current prices could occur.
Where to Buy Cardano
Cardano (ADA) continues to push for adoption of its currency throughout North America and the world. You can buy ADA on a number of reputable exchanges including Coinbase, eToro and Webull.  
Commissions
Depends on security and leverage
Account Min
$50 for US and Australia; $200 everywhere else
1 Minute Review
eToro, headquartered in Cyprus, England and Israel, has provided forex products and other CFD derivatives to retail clients since 2007. A major eToro plus is its social trading operations, including OpenBook, which allows new clients to copy trade the platform's best performers. Its social trading features are top notch, but eToro loses points for its lack of tradable currency pairs and underwhelming research and customer service features
Best For
U.S. based cryptocurrency traders
Social and copy traders
Simple user interface
Community engagement and following other traders
Pros
25 cryptocurrencies
Expansive network of social trading features
Large client base for new traders to imitate
Cons
U.S. traders can only buy cryptocurrency
Commissions
Account Min
$0
1 Minute Review
Coinbase is one of the Internet's largest cryptocurrency trading platforms. From Bitcoin to Litecoin or Basic Attention Token to Chainlink, Coinbase makes it exceptionally simple to buy and sell major cryptocurrency pairs. 
You can even earn cryptocurrency rewards through Coinbase's unique Coinbase Earn feature. More advanced traders will love the Coinbase Pro platform, which offers more order types and enhanced functionality.
Though Coinbase doesn't offer the most affordable pricing or the lowest fees, its simple platform is easy enough for complete beginners to master in as little as a single trade.
Best For
New cryptocurrency traders
Cryptocurrency traders interested in major pairs
Cryptocurrency traders interested in a simple platform
Pros
Simple platform is easy to operate
Comprehensive mobile app mirrors desktop functionality
Coinbase Earn feature rewards you with crypto for learning about available coins
Cons
Higher fees than competitors
Commissions
$0
Account Min
$0
1 Minute Review
Webull, founded in 2017, is a mobile app-based brokerage that features commission-free stock and exchange-traded fund (ETF) trading. It's regulated by the Securities and Exchange Commission (SEC) and the Financial Industry Regulatory Authority (FINRA).
Webull offers active traders technical indicators, economic calendars, ratings from research agencies, margin trading and short-selling. Webull's trading platform is designed for intermediate and experienced traders, although beginning traders can also benefit.
Webull is widely considered one of the best Robinhood alternatives.
Best For
Active traders
Intermediate traders
Advanced traders
Pros
Commission-free trading in over 5,000 different stocks and ETFs
No account maintenance fees or software platform fees
No charges to open and maintain an account
Leverage of 4:1 on margin trades made the same day and leverage of 2:1 on trades held overnight
Intuitive trading platform with technical and fundamental analysis tools
Cons
Does not support trading in mutual funds, bonds or OTC stocks
How Long Will it Take for Cardano (ADA) to Reach $10?
Cardano's greatest challenge going forward is proving to its investors that it can strip market share from ETH. While some may be predicting ADA will overtake ETH as the No. 2 cryptocurrency by market cap, more reasonable expectations may help guide you through the near term implications of Cardano's announcement. 
With or without smart contracts, Cardano is positioned as a top 5 cryptocurrency project at the perfect time. As investors flood exchanges in the coming months, Cardano will stand out prominently to those researching altcoins for the first time. Because the Alonzo hard fork coincides with this upswing in participation, the conditions for terrific gains lay front and center. 
For any discerning investor unsure how to justify Cardano's current market price, consider this: ADA can reach $10 without displacing ETH as the No. 2 cryptocurrency by market cap. This is especially the case if we see Ethereum gain market capitalization alongside the rest of the crypto markets –– a likely scenario.
Where to Store Cardano (ADA) Safely
It is imperative to have a secure wallet for all of your cryptocurrencies. Cardano (ADA) is no exception. Whether you need offline storage or solid connectivity for trading, the following recommendations will store your ADA securely, giving you full control of your digital assets. 
Best Hardware Wallet: Ledger
Ledger represents quintessential offline storage for all of the cryptocurrencies in your portfolio. This device stores your private keys and provides perfect isolation between your assets and less secure devices. 
Best Software Wallet: Daedalus 
Daedulus offers a solid experience for Cardano (ADA) holders. An official Cardanao (ADA) wallet, Daedalus offers its desktop wallet for WIndows, MacOS and Linux. 
Bonus Tip:
Cardano (ADA) is also developing an Ethereum bridge, allowing ERC-20 tokens to operate on the Cardano platform. Allowing Ethereum's proof-of-work infrastructure to operate on Cardano's proof-of-stake infrastructure is potentially game changing.
Current Crypto Prices
The cryptocurrency market has been maintaining a $2 trillion market cap as investors decide whether or not to trust the recent rise in altcoin prices. Bitcoin (BTC) dominance stands at 44%, and is trending downward as altcoins like Cardano continue to outpace the market.
Alongside Dogecoin (DOGE), Cardano (ADA) experienced massive gains this past week. And it looks like momentum may be building for another altcoin explosion.  
So, Is Cardano (ADA) a Good Investment?
Ultimately, Cardano (ADA) represents a top-tier currency in the burgeoning altcoin market. With years of experience behind the project, ADA has become a mainstay currency in the space. Without a doubt, the potential for fantastic gains still exists for ADA. And if the platform can deliver on the promise of smart contracts, those gains may come sooner than expected.
Benzinga crafted a specific methodology to rank cryptocurrency exchanges and tools. We prioritized platforms based on offerings, pricing and promotions, customer service, mobile app, user experience and benefits, and security. To see a comprehensive breakdown of our methodology, please visit see our Cryptocurrency Methodology page.
Gemini builds crypto products to help you buy, sell, and store your bitcoin and cryptocurrency. You can buy bitcoin and crypto instantly and access all the tools you need to understand the crypto market and start investing, all through one clear, attractive interface. Gemini Crypto Platform offers excellent account management options. You can manage your account at a glance, view your account balance 24-hour changes and percent changes. Get started with Gemini now.